Rocky Mountain News,August 15, 1896
WHO CARES FOR THE CHORUS.
The Dog Which Barks Doesn't Bite.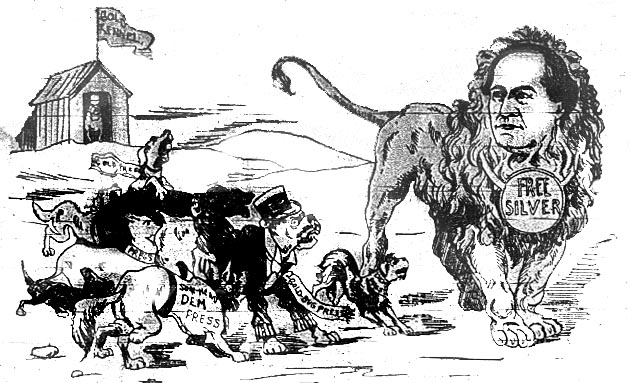 The Currency Issue

William Jennings Bryan

Cartoons like this one may have influenced author L. Frank Baum, who was living in Chicago in 1896, to portray Bryan as the Cowardly Lion (who finds he is really brave) in The Wizard of Oz. For several essays on the possible 1896/Oz connection, see the analyses posted at Oz n' Ends.