Los Angeles Times, 16 August, 1896
THE SAME OLD POPULISTIC WOLF.
FABLE. A wolf who had been vainly trying to secure one of a flock of sheep at last seized the opportunity when the shepherd and his dog were asleep to disguise himself in the farmer's clothing. Hoping to lure them within his reach, he tried to imitate the shepherd's voice, but the moment he opened his mouth he betrayed himself to the guardians of the flock, who fell upon and destroyed him.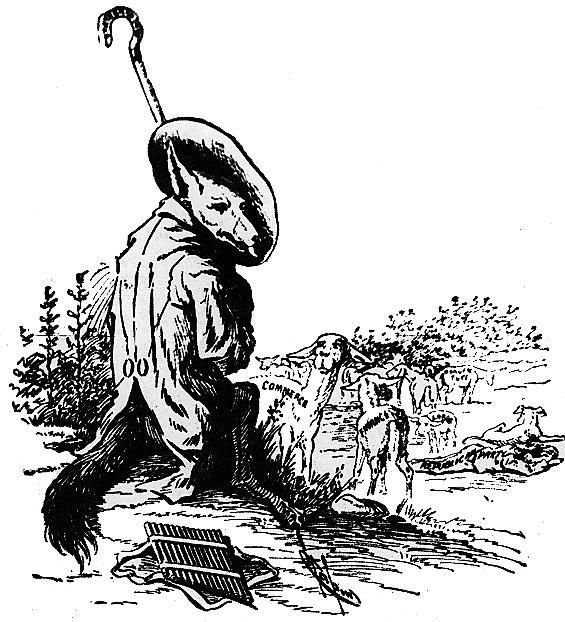 Democratic/Populist Fusion
Aesop's Fables